The Best of the Best
It's the Best of the Best for 2013, the Lethbridge Sun Times' annual survey recognizing the best local businesses, as chosen by Sun Times readers. Over the last 18 years the Best of the Best survey allows members of the public to choose the businesses they feel deserve recognition for quality service. And local business operators appreciate the pat on the back.
This year's survey featured close to 90 categories and more than 31,000 votes were received during the four-week voting period, setting a new record over the 2012 survey.
And Eldorado RV has won for the second straight year the "RV Dealership" category:
"We pride ourselves in delivering Exceptional Products, at the Best Prices and strive to offer the Best Service. Thank you to our customers and community for Voting us Best of the Best!!!"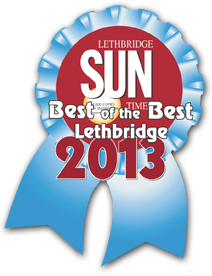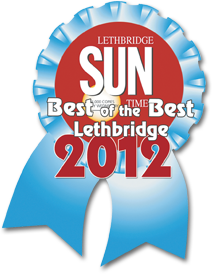 "As a dealership, we try to work for the best interests of the customer." In this day and age when consumers can do their shopping on the Internet, "you have to be competitive," said Knopp. Eldorado RV tries to do that while also offering a combination of quality, value and service.

"Customer service is important in any business," said Knopp. "People still buy from people. I think we have really good staff here who believe in what they do and customers see that when they come in. It's a pretty genuine place." Eldorado RV also works hard to be a good community citizen and participates in a variety of local charitable efforts such as the Relay for Life, the Dragon Boat Festival, the St. Michael's Foundation and the annual Rotary Club Lobsterfest, to name a few.